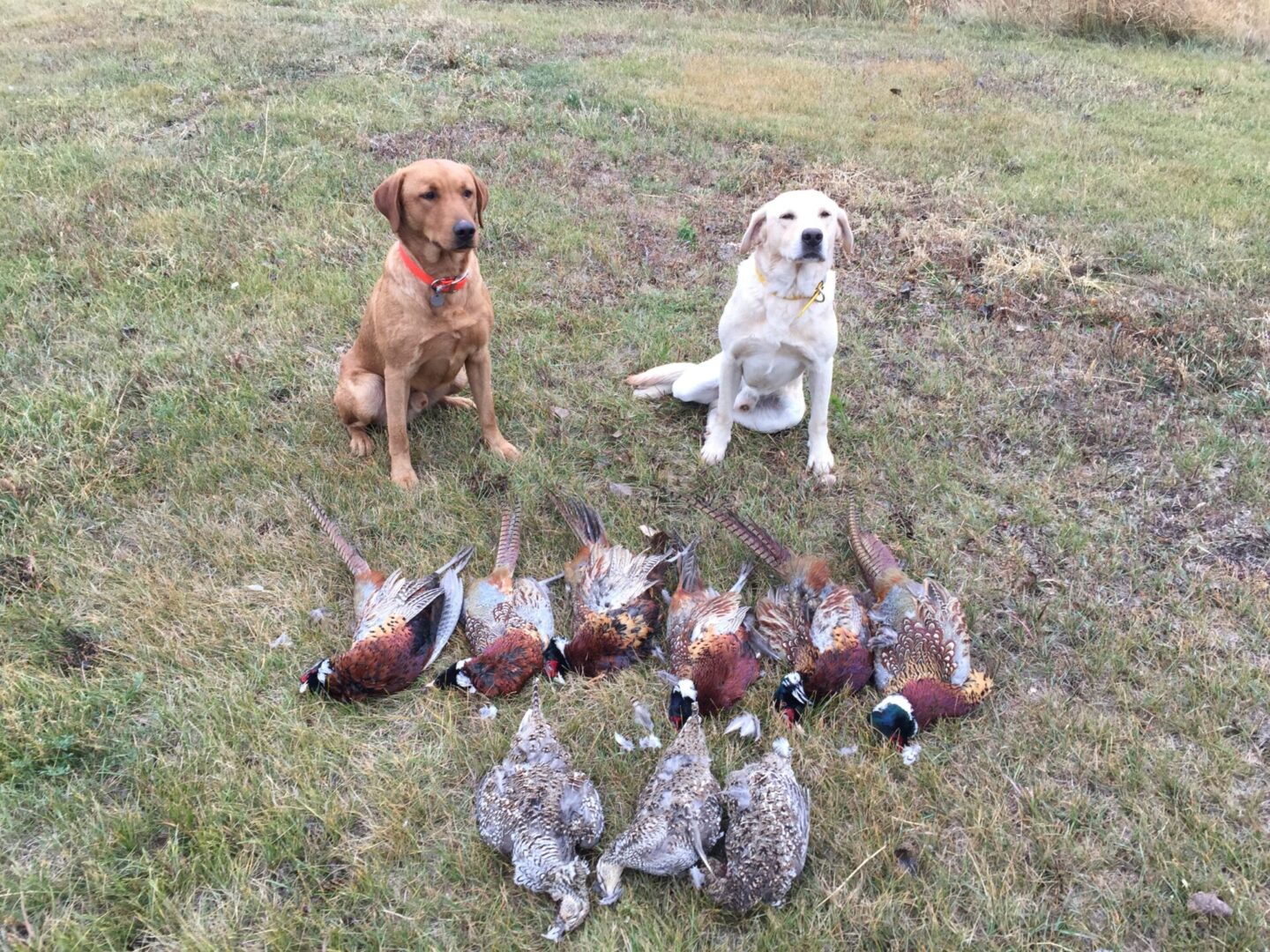 Labrador Retriever
Puppies in Minnesota
Diamond J British Labs, LLC. is owned and operated by Phil Rupp. Originated in Atwater, Minnesota, our state-licensed kennel is located in New London Minnesota on several acres overlooking a beautiful remote lake.
The founders, Roger and Donna Ostendorf, started breeding this superior hunting labrador in the 1980s. In 2013, Donna and Roger retired and privileged us with the opportunity to carry on with the breeding reputation she had built. We are committed to maintaining the same quality of dogs that Donna had spent so many years developing.
Imported Labrador
Retrievers & Their Features
Diamond J British Labs, LLC is the home of imported Labrador Retrievers from England, Ireland, and Scotland. Our breeding dogs come from proven hunting lines that include Field Trial Champions (FTC), Field Trial Winners (FTW), and International Field Trial Champions (IFTC), titled in the UK.
A field trial dog in the United Kingdom is required to have a calm disposition, eagerness to learn, and a willingness to please. He must be steady and quiet on the line. The British labrador is highly intelligent, calm, loyal, and even-tempered. Training success is done easily with a calm hand, repetition, and praise.
This breed is ideal for hunting, service work for the handicapped, law enforcement, and family companions because of the aforementioned desirable attributes.
We strive in all areas to provide our customers with quality British Labradors. The breeding done here is carefully managed. We study bloodlines, genetics, physical features, and personalities before breeding. Our goal is to produce the finest puppies. Quality bloodlines and health are the foundation for our superior puppies.